Cold weather is on its way across the U.S. That means construction companies and other heavy machinery operators need to prepare their trucks for freezing temperatures. It's important Niece Equipment water trucks are winterized. When water is left anywhere in the system it will freeze and crack the tank, pump, sprayers, etc. Our skilled mechanics deal with these types of repair during the winter quite often.
Since it takes just one freeze for these problems to happen, we placed pit cocks throughout the system to open and drain all small and large compartments. If drivers need to use a truck the next day they can simply close the petcocks in the morning, refill the system, and go to work.
Check out our step-by-step guide on how to winterize off-road water trucks from Niece.
How To Winterize A Niece Water Truck
Before we get started with the steps, it is important you follow these procedures before freezing has occurred. DO NOT operate tank components if they are frozen. Move your tank to warmer areas and allow to thaw.
Now, let's begin: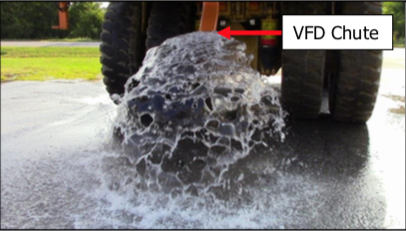 First, remove the tank drain and set aside.
Allow tank to drain.
I

f your water truck is equipped with a

VFD (variable frequency drive), open it and leave open.
*Note: for air operated VFD valves, the truck engine must be running to maintain air pressure. Empty the tank completely before shutting VFD valve off or turning the truck engine off.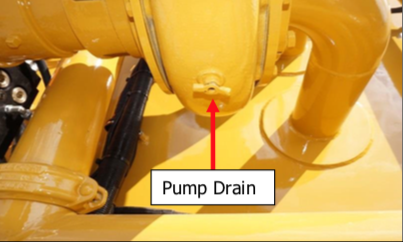 Next, open the pump petcock

and make sure all the water is drained from the pump.
If you are planning to store your tank for more than one day, follow these next steps.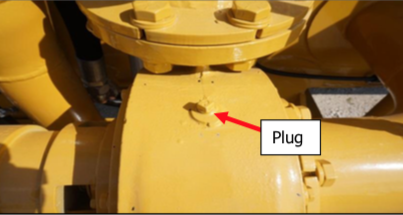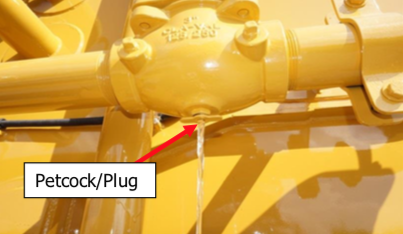 Close pump petcock and remove pipe plug on top of water pump volute.

Add environmentally safe antifreeze to the water pump and replace the plug.

Open petcocks or remove pipe plugs from spray valves.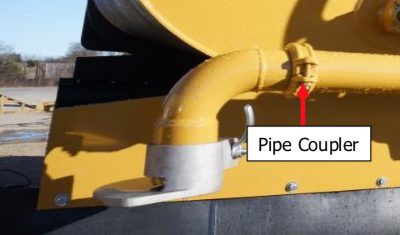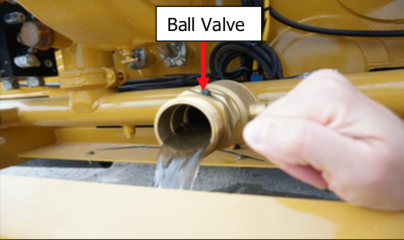 Loosen pipe couplers and rotate sprays downward for the winter.

Remove cap from the spray bar ball valve outlet.
Open ball valve and allow water to drain.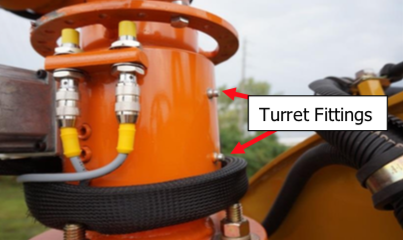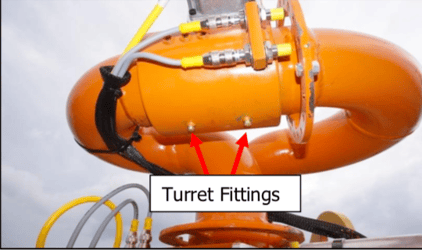 Grease lower and upper turret

fittings.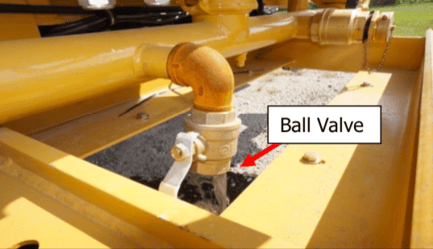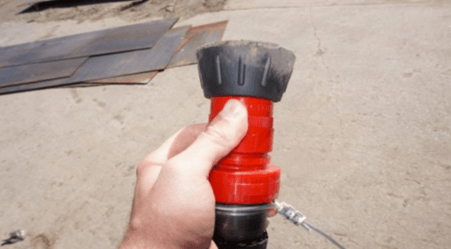 Remove hose reel supply hose, open the ball valve and leave open.

Twist hose reel nozzle OPEN and cover the manhole.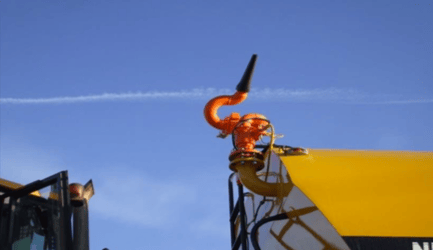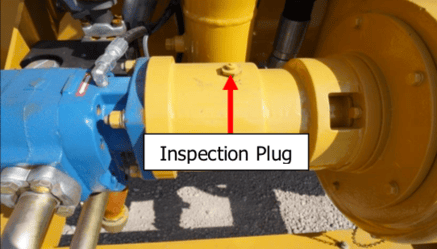 Aim the turret nozzle to its highest point and open the turret valve and leave open.
Remove the bearing bracket inspection plug and check the oil in the pump bearing bracket. Add 10W-30 conventional motor oil if needed. *Bearing bracket total capacity is 1 quart.
Enter the tank with a 12-inch piece of stiff wire and push the foot valve open (located in the rear of the tank floor) with the wire and allow water to drain out.
Make sure all the water is drained from all valves, petcocks, and pipe caps.
Exercise all valves (hydraulic, pneumatic, and manual) including the turret on the unit and leave valves open.
Remove the lower line from the hydraulic cooler (if equipped) from its lowest point and let drain into an appropriate container.
Once these steps are complete your water truck is ready for winter storage. The most important thing for water truck operators to remember is draining the water from all the compartments: tank, pumps, side-sprayers, hose, etc.). To help expedite this process, winterize your water truck on a slight, 2-3 degree angle with the front end of the truck higher than the back.
Many owners of Niece Equipment water trucks are able to winterize their own trucks with our step-by-step guide. However, do not risk your safety or the safety of the water truck to do this on your own. Our customer service team is available to call or email with questions or connect you with a mechanic who can assist.
*Please note these pictures and instructions are for Niece off-road products. To winterize on highway trucks, drain the main tank and all water compartments using petcocks around the truck.