At Niece, we allow our customers to purchase or rent water trucks. Our rental fleet offers a large selection of late model products that are built to the same specifications as retail models. Depending on several factors, there are pros and cons to renting or purchasing one of our water trucks.
However, it all depends on what makes the most sense for your company. Let's look at three things to consider before pulling the trigger.
1. Capital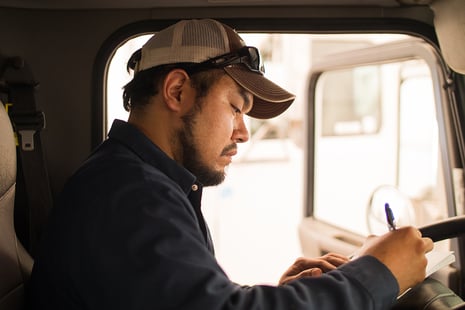 The most important thing to review before deciding to rent or buy a water truck is your company's financials. How much cash do you have available? How much revenue are you expecting this year? If you have enough cash on hand to purchase a water truck outright, do it. Most companies do not have that much disposable cash so it's time to think about how much you can afford.
When considering buying a water truck, keep in mind the interest rate on the loan. You will also want to consider the length of the loan and if you'll be able to keep up on payments. Keep in mind, depreciation on equipment can be written off which might outweigh the loan interest.
If you're not able to foresee steady or considerable growth for the company, renting a water truck might be a better option. Rental agreements give wiggle room in case you have a bad quarter. There's also no reason to cough up a large down payment on a rented water truck.
2. Maintenance
Maintenance on a water truck can be very costly. We offer on-site maintenance for any rental equipment which is a huge benefit to renting. This can keep costs down for regular and unexpected maintenance. Not all companies offer a service package with their rented water trucks which can add to out-of-pocket expenses. Several water truck companies have an in-house maintenance facility which takes care of all repairs and maintenance.
Since this is an expected cost, purchasing a water truck might make more sense. Having a team of mechanics or even one mechanic can cut down on costly repairs. If you purchase a water truck without an in-house, garage, it's important to budget for routine maintenance.
3. Vehicle Enhancements
At Niece, we strive to give our clients the most dependable and advanced equipment on the market. Renting one of our water trucks allows you to test drive our older models and compare them to new ones.
Purchasing a water truck locks you into whatever safety, technology, or mileage features that model offers. If you find a water truck that meets all current and projected needs, then purchase it. Not every job needs the latest and greatest.
Renting vs. Buying
There are pros and cons to buying or renting a water truck. It's important to think about what makes the most sense for your company. Reviewing finances, considering maintenance costs, and what bells and whistles you need for the job are all things to consider before making a final decision.
For more information about renting or purchasing a water truck, contact us today!