In 2017, we were excited to announce our new manufacturing facility in Buda, TX. With 30,000 sq. ft. for an office and manufacturing, we nearly doubled the size of our old plant. A larger facility means more trucks, more parts, but the same Niece quality.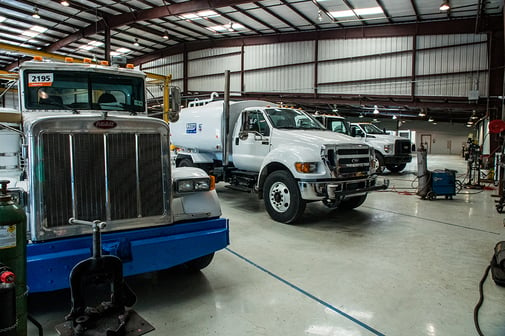 Each year there is a higher demand for water trucks and 2018 is no different. Even though summer seems far away, it is never too early to start thinking about your water truck needs. Let's take a look at why 2018 is set to be a record year for water truck demand.
1. Continued Growth In Construction
Building Solutions anticipates a moderate increase in construction in 2018. Overall growth is expected to be 5% with an uptick in commercial at 2%. Most of this growth will be seen in states like Texas, Nevada, and New Mexico. As people continue to move west, construction crews in the southern and western parts of the U.S. will see a rise in work.
Dust suppression is a key component in any sort of construction so water truck companies will see a higher demand for their services. Growth in the construction sector is a good sign for the U.S. as well as water truck companies.
2. Record Drilling In U.S. For 2018
In 2017, the U.S. saw an increase of drilling rigs from 680 to 9400 by September. Reuters foresees this growth to continue. They forecast U.S. total oil production to hit 10.02 million bpd which would be a record. Oil drilling requires millions of gallons of water.
Not only do they need water to drill, they also need to dispose of waste water. The need for water trucks on rig sites will put some companies in a tight spot if they do not have a big enough fleet.
3. Fires & Inclement Weather
The Thomas Fire in California destroyed over 280,000 acres making it the worst fire the state has ever experienced. In 2017 alone, the U.S. saw almost 2 million acres destroyed due to fire. We also experienced one of the worst hurricane seasons with Harvey, Maria, and Irma causing catastrophic damage. The need for water trucks during natural disasters is crucial for both suppression and clean-up.